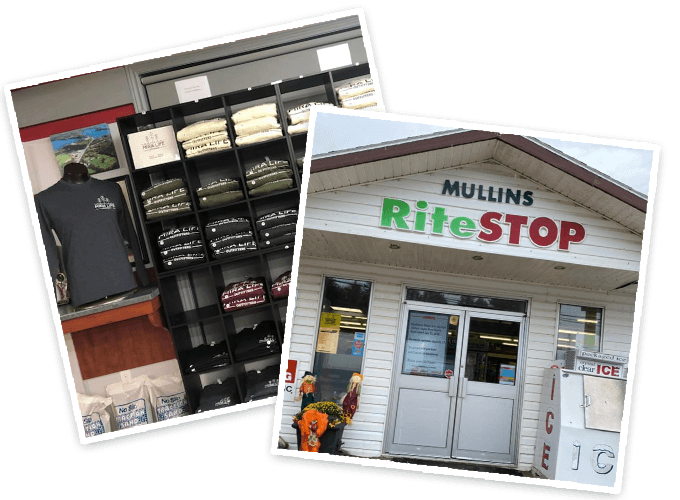 Mira Life Outfitters was established in 2020 by Alice Mullins and Andrea Hawrylak. "As two female entrepreneurs, we have always dreamed about adding clothing to our business, Mullins Rite Stop." 
Nestled in the heart of Mira, Mira Life Outfitters is located in Albert Bridge, NS, inside Mullins Rite Stop, which is a well established community staple and considered a hub for locals, workers, and seasonal visitors. 
Our vision was an apparel brand that encompasses all the surrounding communities of the Mira River from Gabarus to Port Morien. We are proud of our Mira roots and believe this apparel brand demonstrates that sentiment. Offering excellent quality, you can proudly rep the river while enjoying all of your favourite Mira activities such as boating, swimming, hiking, and camping to name a few.